My Windows Phone 8 App Essentials Early 2014
As a developer and gadget enthusiast, I've got a lot of devices. At any given time, I will have one of the latest devices for each major platform in both phone and tablet form factor.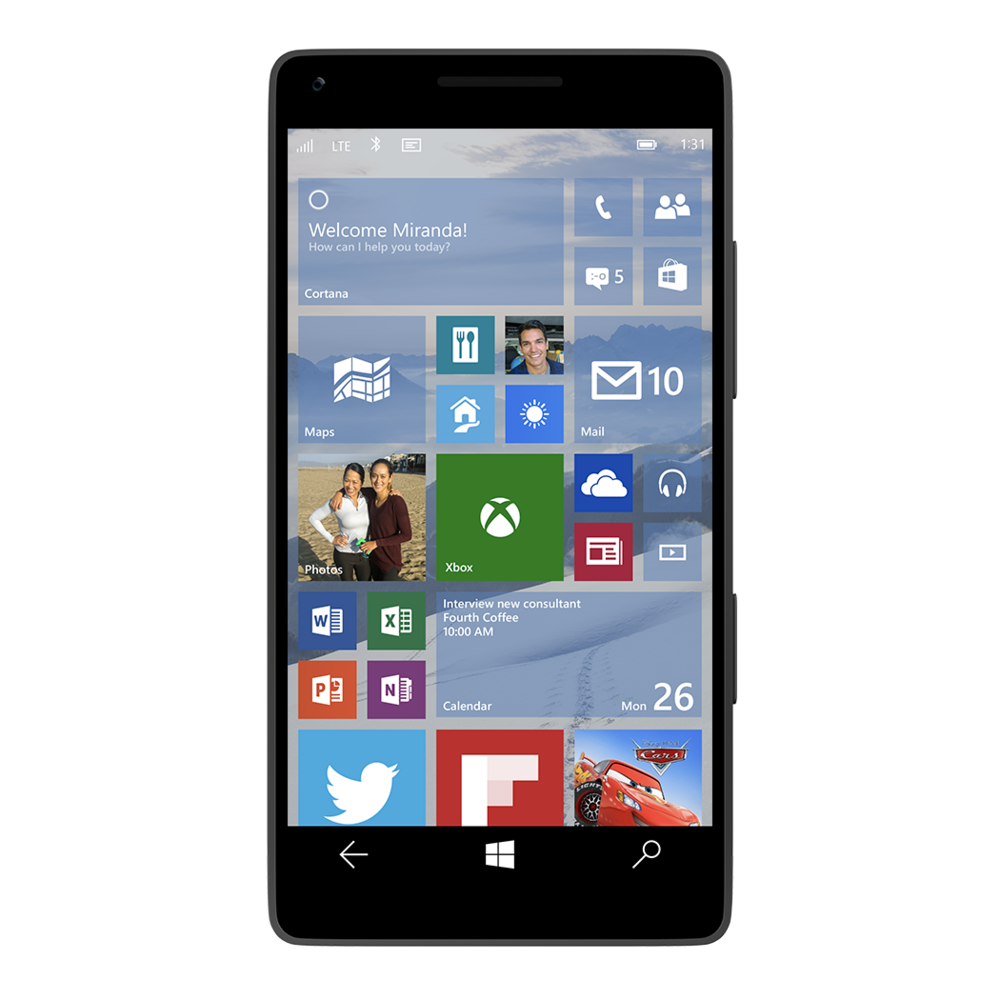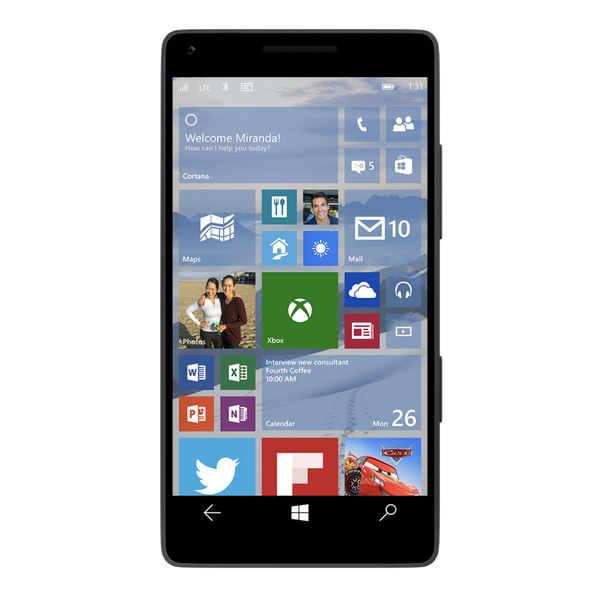 As a developer and gadget enthusiast, I've got a lot of devices. At any given time, I will have one of the latest devices for each major platform in both phone and tablet form factor. However, the one I reach for the most daily is my Lumia. I recently moved from the 1020 to the phablet monster 1520...and wow do I love this phone. Its freakish size is a bit off-putting at first, even if you've used and held the Galaxy Note, but you get so used to it after about a day, and then every other device feels inferior and puny. I've only had the phone/tablet/phablet/monster for a little over a week, so not long enough for a full review...but it has motivated me to list out some of the great apps available for WP8 that I use and depend on as this phone becomes my daily.
2013 was a big year for first-party Windows Phone 8 apps. Except for Google, the mainstream "app gap" is gone(ish), with only a few stragglers that will make their way over early this year (Flipboard!). Yes, Windows Phone is still not what most companies crave...that still seems to be Brawndo..err, iOS. But it's certainly on the list now as the 3rd. And once Microsoft finally completes the Win RT / WP merge, it will start to make much more financial sense to support both. But enough of that, to the bulleted list!
First, Google lite
You'll get no love from Google on Windows 8 (RT) or Windows Phone. For them to say that it doesn't make sense to support the platform from a resource standpoint is absurd. They seem to have no regard for their Windows customers or enjoy reveling in their embargo, which keeps me constantly conflicted about remaining a customer. They do, however, have excellent first-class support on both iOS and Android, which is ultimately what keeps me in limbo. It's a complicated topic with a lot of opinions...with the proper one being supporting your customers! You know, don't be evil and all that? Anyway, 3rd parties to the rescue!
Social
By far my most used app category and essential for nearly every smartphone user. This app category got quite a bit of the 1st party app love, but it's just as rich with 3rd party apps as well. I also think many of these apps are not entirely essential for many on Windows Phone. WP has excellent native integration with Twitter, Facebook, LinkedIn, and Skype, which allows you to get by very nicely with just the Messaging and People app. You'll miss some of the richer functionality of each platform, but all the basics are there. It's easy to forget about great built-in functionality when we are so used to "an app for that", but it's there, and it's great.
News, Reading, & Reference
I consume a lot of info, as any addicted smartphone user should. My bathroom trips would never be the same without this app category...gotta know what's going on and what better time to read about business while doing your business.
Music & Video
Another daily use category for me since I now rely so heavily on cloud-based streams for entertainment. I've at one time subscribed to all the major streaming services, which all have a good presence on Windows Phone.
Xbox Music - It's built in too, but now there is a dedicated app bringing new features out of band with OS releases and on par with apps on other platforms. It's also on iOS, Android, and Xbox. I'm currently in a battle between this and Spotify for my $10 bucks a month. The promise of Zune may finally be realized.
Xbox Video - I've started buying quite a bit of my digital movies in the Xbox ecosystem, so I've been awaiting this newly released app for a while. They've recently launched a web app as well and of course, already have excellent support on Xbox consoles and Windows 8. Pretty much making this the most accessible cloud movie purchase service I've used other than Vudu, especially when they add iOS and Android to the mix. iTunes and Google Play are pretty well locked up in their respective walled gardens...but I suspect that's primarily due to licensing.
Spotify - Everything I need from Spotify on the go is in this app, even if it's not as good as the iOS counterpart. It gets the job done nicely and has nice live tile support...so no complaints if I end up sticking with this service over Xbox.
Pandora - Even with Xbox Radio and Spotify Radio, nothing beats Pandora. I've been a One customer for a long time and don't see that changing anytime soon. Their WP app is solid and does everything I expect. It's the last of the platform apps to get any new features, but I'm sure that will change as the platform continues to grow.
Songza - This music service is hit or miss for me. I love how it can serve up a playlist based on time and mood...but sometimes I get some weird stuff. Great for finding new music, though, and it's nice to have an official app. There is a good 3rd party one as well.
myTube - as referenced in the Google list above...essential YouTube app.
TVShow - I watch a lot of dvr'ed prime time TV, and this is the perfect companion. There is nothing like it on any other platform that I've found. You add the shows you watch, and it tells you when they air, allowing you to keep track of new seasons and unwatched episodes. It can also update its live tile with shows airing today along with your lock screen. I love this app, and its gets prime pinned tile real estate on my home screen.
Netflix - Does the job but needs some love to keep it in line with other platform Netflix apps.
Hulu Plus - Another official that gets it done nicely. Great for catching up on the Daily Show or SNL when mobile.
Nokia
The Nokia apps are indeed what makes the platform and ecosystem shine. I have every one of them installed and use them all. I'll highlight a few of my favorites, but every app is worth an install and will enhance your WP experience.
Nokia Here 'anything' - The here line of apps includes Maps, Drive, Transit, and Explorer. All fantastic apps that rival any navigation platform. Offline maps are a huge plus, and voice guidance is solid.
Nokia Motion Monitor - a new beta app that may only be for the 1520 right now...but I love the concept and it essentially replaces my old Fitbit.
Nokia Camera - A given I know, but with the latest WP update, it can replace the stock photo app and even work from a password-protected lock screen. You will not take a better photo or have a better photo experience than on a premium Nokia phone. iPhone is the only thing that even comes close.
Nokia Storyteller Beta - It's new, and I'm still getting into it, but I love the functionality so far. It's a lot like Google+'s approach to photo organization, which is a really good thing.
Nokia Video Upload - Simple and right-to-the-point app which uploads your videos to your YouTube account. Would love it even more if it happened automatically, like the SkyDrive integration.
Nokia Creative Studio - Image editing suite for tuning and touching up photos. It's not entirely on the level of snapseed, but it has everything I could want and then some.
Nokia Play To - Beam any music or video from your phone to any DLNA device. Xbox, PS3/4, Smart TV, etc. Perfect for Airplay style viewing of photos and videos, I use it all the time.
Nokia Beamer - Send whatever is on your screen or camera in real time to any other web-connected device. You can send a link that opens up your website on https://beam.nokia.com/ or have another person scan a QR code...and then the magic happens. Fills in the gap for anything you can't send via playto...like airplay mirroring, except it works anywhere. Can't stress enough how excellent this app is for work and play.
Nokia Trailers - I'm not sure what it is about trailers, but I like watching them, and this is a great app to view them with.
Shopping, Travel, and Finance
Apps you don't use all the time but need to be solid when you do. Deposits, Transfers, Flights, and Auctions...these are my apps.
My Trips - An excellent 3rd party TripIt app. There is an official app as well, but it's really bad. My Trips gives a much better experience with live tile updates when it's time to fly.
Mint - A long-time Mint user, so finally, having this app on the platform is a huge win. It's very well done for v1, but they've got some work to do in terms of speed and reliability. But what I needed most was balances and categorization on the go, which handles that perfectly.
Chase - It's my bank for personal and business, so a must-have app. Does all the usual stuff like picture check deposits, transfers, etc. Needs better notifications, though, to be on par with iOS and Android.
eBay - The weakest eBay app of the main platforms but it's got all the essentials...its also getting better all the time but is still light years away from the iOS app in terms of functionality. It does have toast notifications, which is useful when selling or getting outbid.
Amazon's mobile site is quite good, but I still prefer the app. They did an excellent job for windows phone, and it has everything I need. Not a week goes by in my house without an Amazon order being placed.
Games
A small category for me but much more significant for others. I'm not a huge touch gamer, but there are a few I would consider essential.
Everything else
Every other essential utility or productivity app.
Now, some home screen porn of the monster in all its glory!